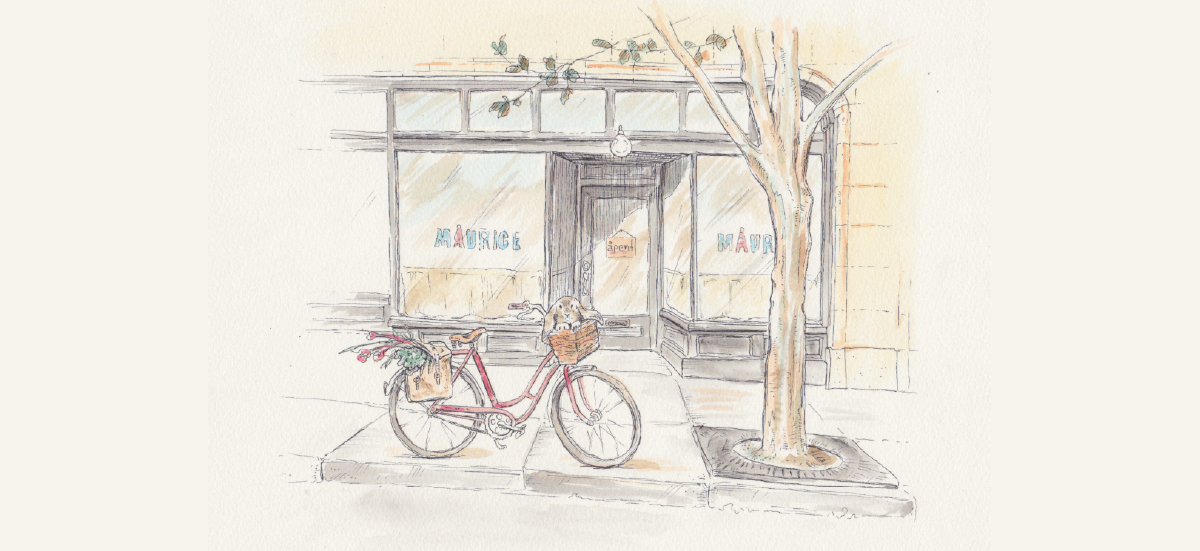 A Modern Pastry Luncheonette bound by old world charm, named after Maurice, Kristen's French lop rabbit & constant for over a decade. As an homage to his companionship, goodness & generosity of spirit, it seemed a natural fit to baptize her dream shop with her beloved rabbit's name. We are located in the Southwest corridor of downtown Portland, on a quiet tree lined street amid the bustle of bicycles, the iconic streetcar and a bevy of foot traffic. MÅURICE is a universe imagined by Kristen, animated by generosity, excellent products and celebrating the art of the pastry kitchen. Since opening in December of 2013, the restaurant has received numerous accolades, including a glowing review from The Oregonian, named one of Bon Appétit Magazine's Top 10 Best New Restaurants in America 2014, and most recently, Destination of the Year by Portland Monthly Magazine. With beautifully executed cuisine & pastry, gorgeous teas, a bevy of vermouths, an eclectic wine program and gracious hospitality, we seek to excite, inspire, and transport guests with a memorable visit, to a place like no other.



Sweet Savant, Kristen D. Murray
As a little girl, Kristen grew up surrounded by her great aunt's vegetable garden: sweet peas, peppers, lettuces, herbs, raspberry bushes, and persimmon, fig and kumquat trees. So when Murray tells her story to the diner, it starts with her childhood in Southern California, where ripe fruit and beautiful produce were always at her fingertips. Baking with her grandmother and great aunt, she transformed those fruits into her earliest desserts.

Kristen's professional pastry and culinary career has been shaped by adventures in San Francisco, New York City, Boston & France. Prior to moving to Portland, Kristen assisted Les Nouvelles Mères Cuisinières at "Le Picnic" in Courchevel, France, where she had the opportunity to work with pastry goddess Christine Ferber. Christine left an impressionable mark to say the least. She fell in love with the culture & people. Portland has become Kristen's second home to New England and her travels in France. Her dream restaurant and pastry shop is a deeply personal project for Murray from design, detail, to food. It is to encompass her Norwegian heritage with her love of French culture & cuisine and of course, all things pastry, thus, MÅURICE: A Pastry Luncheonette is born…

You can read more about Kristen at Plate Magazine.